Plan A Great One Day Visit to Central Park, New York
More than 800 acres large, Central Park is a massive outdoor public location that has become known globally as a pinnacle of New York tradition. Being so large and full of people, you can imagine how many attractions are located within the park itself.  Here's great advice on how to plan a perfect one day visit to Central Park.
From leisurely walks to special events, if you are in the Big Apple it would be a mistake not to spend day there. But what should you try and catch if you only have a single morning, afternoon or evening to enjoy the many festivities?
Customized For Your Tastes
What makes Central Park so special is the versatility of attractions. No matter what age you are or interests you have, you can find something to suit your tastes. All you have to do is take a look at what they have to offer, and what New Yorkers have been enjoying for ages.
The Romantic
Maybe you have taken that special someone to NYC to propose marriage. Or you are just having a romantic getaway that you want to make the most of. Either way, there are plenty of beautiful and romantic things to do in Central Park. Some of the most popular are:
You have seen it a million times in movies: a horse drawn carriage taking two people along the walking paths around the park. While other cities have this, there is something really special about doing it in New York. A carriage ride can fit up to four people, but you can reserve it for just two. It lasts 45 minutes and costs $150 per carriage.
Picnic In The Park
Admittedly, $150 is a lot to spend for three quarters of an hour. You can save a lot of money without skimping on the romance through having a simple picnic. There are huge expanses of grass overlooking various regions of Central Park, including a lovely view of a small body of water where miniature boats float serenely in the sunlight.
You don't have to go to Italy for this treat. You can ride through Central Park's lake in a traditional gondola for only $30 per half hour. Intimate, fun and a great way to see the park, you are sure to impress!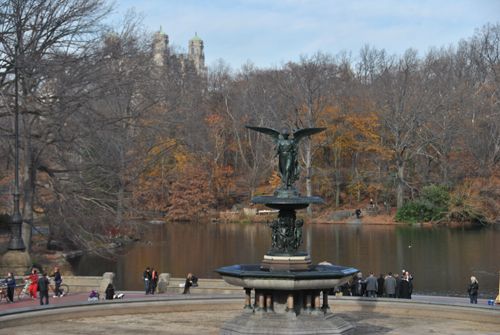 The ultimate romantic expression, Central Park has three different packages for people who wish to get married in this symbol of the Big Apple. They cost between $1,995 and $3,995, and might include acoustic musicians for the ceremony, flowers, invitations, permits, ushers and more. Here's the list of latest events in New York City and Central Park to give you an idea.
For The Athletes
Do you like to get physical? Anyone who prefers to spend their time working on their bodies or just engaging in sports or athletic activities, you will love Central Park.
The same company that offers gondola rides also provides row boats that you and up to six people can rent to take out onto the water. Inexpensive, an intense workout and a lot of fun, this is a great way to spend your afternoon.
For one or two hours, you and your family can travel through the park on bikes with a trained guide who can tell you all about the history of the place. You just cover the cost of the bike rental, and they provide the rest. That includes a helmet, basket, map and chain.
Jog
Go for a run on one of the many, many paths running through Central Park. You can even head into the forest to run along the well worn trails and enjoy the seclusion of the trees.
For The Kids
If you have the whole family along, you can obviously use a number of the above suggestions for a fun outing with the kids. But there is more.
Sports
Inline skating, basketball, frisbee…all are fun activities that are commonly played in Central Park. With so much space and plenty of designated areas, your kids will be sure to enjoy themselves.
One of the most popular attractions for families in New York is the Central Park Zoo. Affordable and full of interesting sights, you should be sure to check it out while you are in town.
Ride The Carousel
Another beloved attraction at Central Park is the carousel. Costing only $2 per ride for both children and adults, your kids will love climbing onto the horses and spinning round and round.
Conclusion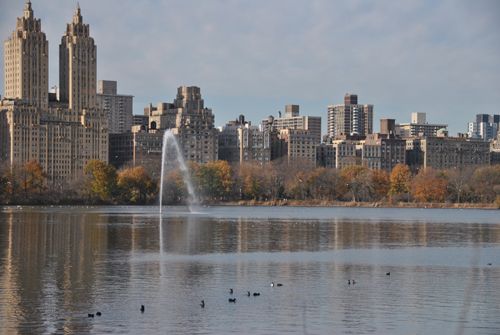 Add these activities to walking tours, Shakespeare in the Park, free and paid concerts and even just wandering to see the sights, and it is obvious why tourists make Central Park a must-see location.
If you are planning to visit New York, don't miss out on a day in this lovely place, seeing all it has to offer.
**********************************
About The Author:  Jessy Troy is the DIY and frugal blogger who loves updating her own tiny blogwith cool DIY hacks she comes across.
**********************************