When I walk through Hollywood and see the unending throngs of tourists crowded into open trucks and tour buses around the neighborhood — cameras at the ready — I always wonder how they separate the few really awesome celebrity tours from the overwhelming multitude that are cheesy, overpriced, and don't feature anything involving any real celebrities.
If you're from out of town, I could drive you into Beverly Hills, point to a big house, and say, "Denzel Washington lives there." Would you ever know the difference?
Follow this inside guide and land on a tour that truly is a road map to the stars.
Here  are a few gems that stand out from the many mediocre celebrity tours in Hollywood.
The TMZ Tour
When it comes to tracking down celebrities no matter how hard they try to hide, there's TMZ and there's everyone else. TMZ, which is an acronym for the Thirty-Mile Zone around Hollywood that they cover, operates a tour that covers Hollywood, the Sunset Strip, and Beverly Hills.
For $50 per adult, they'll take you on a two-hour tour that's filled with not only inside information, but all the celebrity stories that TMZ made famous. For more info or to sign up, check out the tour here.
Dearly Departed
For the more macabre-minded tourist, check out Dearly Departed's "Tragical History Tour." This tour highlights the tragic side of Hollywood history and digs up the scoop on celebrities on the other side of the grave. Dive into L.A.'s seemingly endless litany of overdoses, murders, scandals, and suicides with this tour that recently won an LA Weekly best-of award.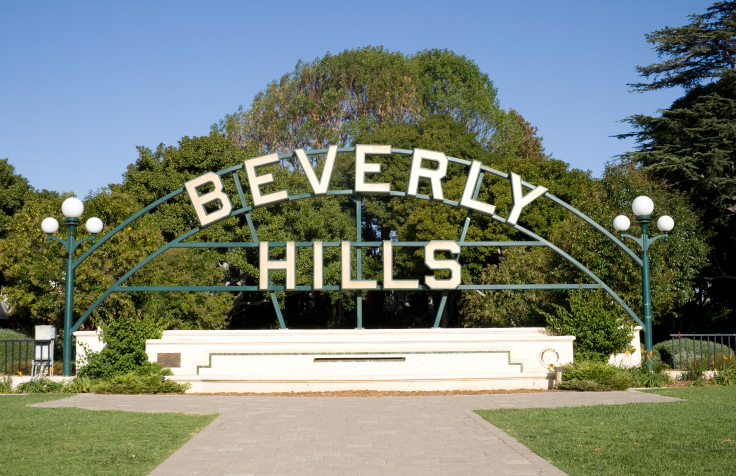 For a real celebrity tour, make sure the bus makes a stop in Beverly Hills, where the rich and famous dwell.
Legends of Hollywood
Go upscale with Legends and travel in a luxurious Mercedes Benz Sprinter equipped with a 32-inch HDTV flat screen monitor with high-end audio. A multimedia presentation plays and narrates each site you pass.
Legends's tour runs a whopping five hours, working every aspect — sultry history, celebrity haunts, mansions of the stars and hangouts — into one luxurious tour.
TOURiffic Escapes
Ranked No. 1 by TripAdvisor, TOURific offers three distinct tours. First, the Hollywood Sites & Bites Tour, where you'll experience Hollywood through food, from celebrity chef eateries to famous restaurants. Then there's the Celebrity Insider Movie Locations Tour, which tours filming sites in Beverly Hills, Century City, and Hollywood — with an entertainment journalist on board to share the inside scoop with you. Last is the Chocolate Indulgence Tour for chocolate-loving tourists everywhere.
Where there are tourists, there are grifters who make their livelihood by preying on them. There are a million ways to get ripped off in Hollywood, and one of the biggest is to jump into a tour that you haven't researched. Avoid barkers trying to capitalize on impulse buyers — do your research.
TripAdvisor has an awesome unedited, customer-feedback-based review list that will help you get started. When you get to L.A., grab a copy of L.A. Weekly for deals and coupons, and don't forget to check the Better Business Bureau for unscrupulous proprietors. Last, charge the battery on your camera — you're going to need it!
**************************************
About The Author:  Andrew Lisa is a freelance writer living in Los Angeles. He writes about the entertainment industry and has profiled business leaders like Steve Wynn.
**************************************