What to Pack for a Hiking Trip with Your Cat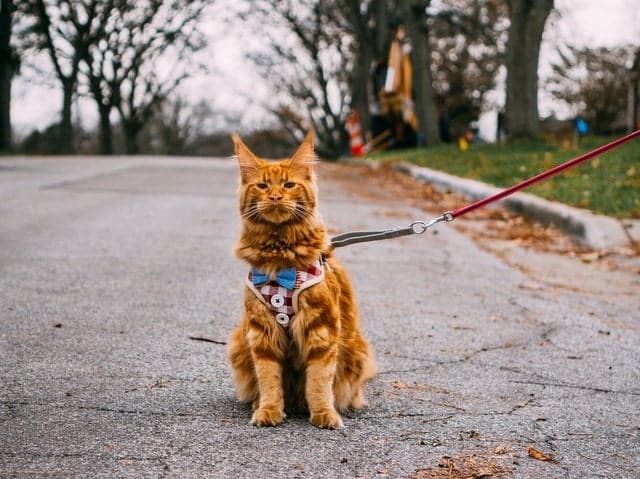 Hiking is a vigorous kind of exercise that requires you to walk a distance or even climb rocks. This may seem impossible with a cat since they are known for their fussy nature but with proper preparation, you can have the best hiking expedition of your life, with your cat along for company!
Have you ever noticed the difference between a planned day and an unplanned day? We can confidently assume that your productivity level was higher when you planned your day in advance.  Preparation is needed in all spheres of life, and for hiking, it can not be overemphasized.  You must be wondering how exactly to prepare for your trip with your cat, to make it amazing and without hitches. In this article, we have put together a few "must-haves" tips for a hiking trip with your pet cat:
Food and Water:
Going hiking while either you or your cat is dehydrated or hungry will make it a horrible experience, as both you and the cat will end up feeling too weak to enjoy the wonders of nature. That defeats the entire purpose of the trip, so at all costs, avoid this.
We advise you to pack foods and snacks which your cat is familiar with. Also, try to feed your pet BEFORE the trip. Ensure you also eat prior to this adventure, as you might need to carry your cat at some point. Lightweight snacks for both your cat and yourself are very useful during snack breaks, so don't forget to carefully select these items. If you don't want to carry drinking water with you, make sure to carry a water filter or purifying tablets, as water from streams may cause water-borne diseases. Keep in mind that you and your cat would be exerting extra strength and burning more calories than usual, so let this influence the quantity of food and snacks to eat/pack.
Collapsible Bowl:
Packing food and water may seem obvious to many for a trip but some still forget to carry the bowl for feeding! Ensure you carry collapsible bowls for your cat's food and water…it is advisable to go along with bowls that your cat already recognizes. Also, make sure that the collapsible bowls fit well into the cat's backpack.
Harness or Leash: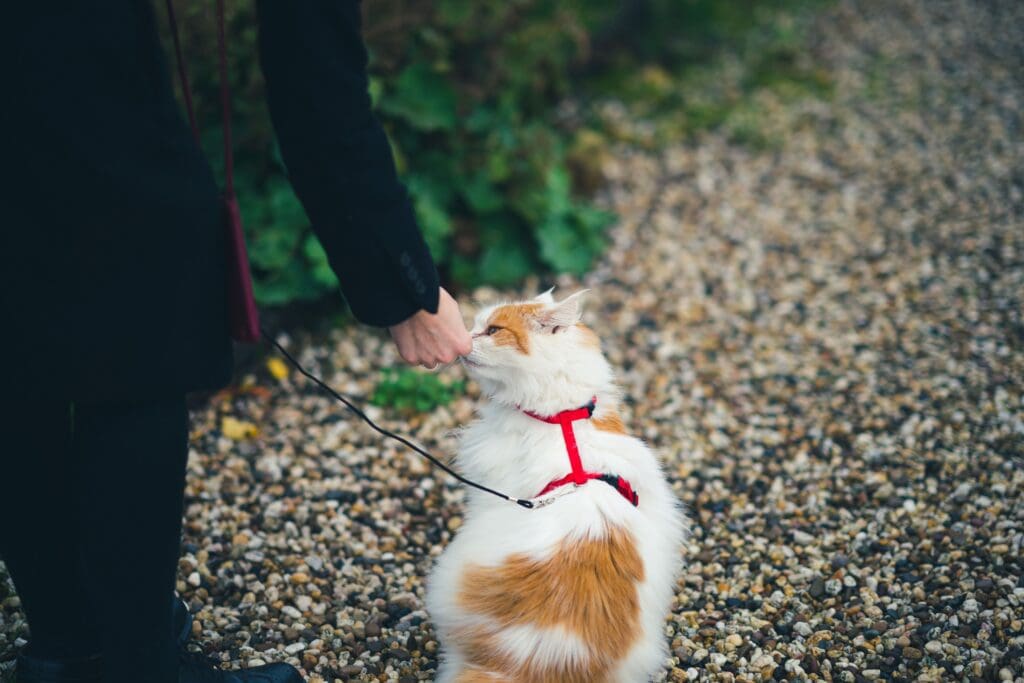 Cats love to explore and investigate their surroundings, but this can be dangerous. A harness and leash set will help you keep your pet close by so they don't get hurt or lost while still exploring the world around them. So, don't forget the leash or to put the harness around your pet's neck. Before you leave home, be certain that your cat is comfortable wearing the harness and walking on a leash, and if they are not, get the right size and material that suits them.
Gear Bag:
A gear bag contains all the tools necessary for a journey, and in this case, hiking. You should carry a plastic bag to pack you and your cat's essentials, a small spade, blankets, and tents if you're planning an overnight on the trail.
Cat Backpacks:
All this won't work without a good cat backpack, as you don't want to have to carry your cat throughout the entire hiking trip, but will want to on occassion. It's even better if your cat enters the backpack before leaving home!
When packing for your trip with your cat, ensure you take note of the age and fitness of your cat. Smaller-sized cats may not be able to climb certain places – so choose the trail that works best for you and your cat. Make sure you pack your clothes and that of your cat, depending on the weather. On this note, ensure your cat is in good health, properly vaccinated, and has an identification tag or microchip. You should familiarize yourself with hiking tips and guidelines for cats, study the map of the hiking destination, and determine the best trail to follow for the safety of you and your cat.
****************************
Images:  Unsplash.com